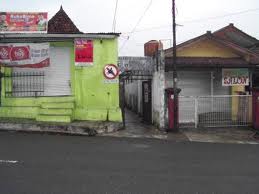 BANYUMAS. Taking his wife's role when his wife is earning money abroad is a must. Cooking, washing clothes of his own and his children, cleaning the house, accompanying his children to school and accompanying his children's learning process are the things which can't be removed by the husbands of migrant workers.
Rarely, a migrant worker earning money abroad has household chores in her own house. Frequently, the grandmother helps the husband of the migrant worker to finish the household chores. This can be admitted by the husbands of the migrant workers in villages where many BMI are recruited.
"We work, children are given to their grandmother," said Abdulrohman, a husband of a BMI from Cihonje, Gumelar, Banyumas, whom his wife works in Saudi Arabia.
Most BMI husbands become capable of cooking. Being in a pinch because their wives are not at home makes them have to be able to cook for their children. Including when Idul Fitri comes, those husbands are busy with their kitchen at the end of Ramadhan.
"This is the risk, for the sake of economic changes of the family. We, hence, have double roles," said Darwin whom his wife is in Taiwan.
According to Darwin, having double roles as a husband and a care taker of his children is easy. Moreover for the chores which can be seen and always be in front of our eyes. But, according to this 40-year old man, there is something considered really difficult when he feels terribly miss his wife.
"Usually, we will phone each other, just to share information regarding to our condition and to remove their longing. There is no way but that way. We have to always maintain our belief, because at this time, many temptations appear," he inserts.
SERUNI had ever tried when they were attacked by their feeling of longing. Some people handle it by joining pengajian (studying the holy Qur'an) continuously at nights, joining congregation groups which ask them to do dzikir (repeatedly confessing our belief to Allah S.W.T), spending time by chatting with friends whose wives are also abroad, and sometimes visiting entertaining resorts.
When SERUNI had ever talked about Gang Sadar (a prostitution in Baturraden), they actually have known the place. Even, there are some of them who have been familiar with the night tour of Baturraden.
"There are many men whose wives are BMI attending this place at night mas (term of address for men in Javanese)," said Ibu Darsun, the owner of a stall which opens at nights in Baturraden station. According to the owner of the stall which opens 24 hours a day, they usually gather while drinking until morning comes.
"Usually, every Saturday night and new year eve. They come from the regions where many migrant workers are coming from," she continues.
SERUNI also received information from an owner of a Melati level- hotel which do not want her/ his name to be mentioned that his/ her hotel are often used as a place for the husbands wose wives are BMI to have affairs with another woman. Even, he/ she has adopted a little child of such affairs.
Such phenomenon needs noticing from many parties. The existence of husbands needs a partner, both regarding to the capability to substitute the roles of the wife at home, guidance towards children, financial management, until religious counseling. It is extremely ironic if the hard work of the wife is answered by the action of a husband having another affair with another woman and spending the money his wife earns which should be save for the sake of the family interest.
Well-maintained communication, family control, surrounding environment, and counseling by the figure of the society towards husbands whose wives are BMI in this case is important.