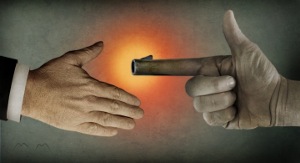 Although autopsy results of three Indonesian Migrant Workers (TKI) from Eastern Lombok, NTB mentioned that the suspicion on sale of human organs was not proven, it didn't mean the case should be closed.
There is another issue which was also important to know, the case which became the background of the shooting of the three migrant workers by royal Malaysia police. "Don't let this case stop midway. Aside from humanity issue, this is also about our nation and country's dignity," said the Head of NTB Regional House of Representative (DPRD), HL Sujirman, to the media yesterday.
According to him, local and central government must seriously take further action in the deaths of the three TKIs from Eastern Lombok. Government must also form a multi-element integrated team to investigate this case.
He thinks a TKI is a hero for the family in their region. They are willing to be TKI to meet their family's economic needs, even indirectly giving big contribution in the form of foreign exchange to the country. "We are very concerned with what happens to our TKI." Said the Golkar party politician.