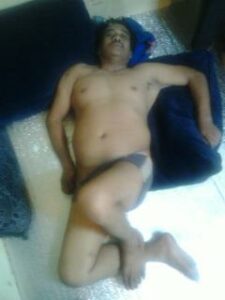 Johra bin Sueb and Munjinah binti Martasari were a married couple from Begor Pasar village, Pontang district, Banten Province working as Indonesian Migrant Workers (TKI) in Saudi Arabia in 2005. At that time, they were sent by Dasa Utama Ltd. located on Persatuan Guru Street No.28, South Petejo, Gambir district, North Jakarta. For two years and two months, Johra and his wife had worked in Riyadh city, Saudi Arabia.
In 2007, due to a conflict with their master, Johra and Munjinah finally decided to leave from their master and went to Jeddah to earn a living. Since that time, the status of Johra and Munjinah has changed from legal into Illegal because they left their first master.
Having the status of illegal TKIs made Johra have nomadic occupation, he moved from one master to another master. Early 2011, Johra's health condition began sinking, he suffered from hypertension and diabetes symptoms, and in 12 January 2012 Johra was stated that he suffered from a stroke. Johra's condition was totally worrying and his folded foot position was unable to unfold, while the rest of his body could not be moved anymore. In 14 January 2012, Johra was taken to Al Jedani Hospital. The Hospital gave a referral having him be an inpatient which costed 5000 real.
"Because of having no money, finally Johra's wife and relatives who also work as TKIs in Saudi Arabia trying to have Johra come home soon are known and catch the attention of the representatives of Indonesian Government in Saudi Arabia." Said Jamil Lee, one of Johra' friends when he was interviewed.
Until now, Johra and Munjinah (24/01/2012) remains living in the room of their TKI friend working as a driver in Saudi Arabia, Johra lies unmoved so that he has to urinate and do the bowel movement on his bed. Such condition makes Munjinah get more and more confused regarding what she has to do. Munjinah and her family in Indonesia expect that the Indonesian Government pay attention and facilitate their return so that Johra will be able to have a treatment in Indonesia.