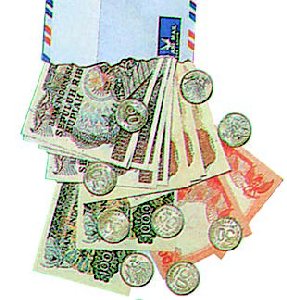 Financial planning tend to be familiar these days as many of bank marketer try to attract new customer with some kind of deliberation. But actually, what is the importance of financial planning in one's life?
As the increase of human's age, their needs is also diversified. After living independent and be able to make our own money, we are faced by many needs, for instance wedding costs, honeymoon spending, children education, to travel around the world and many other needs.
What is usually happening is that the raise of needs, human needs to improve their lifestyle. This kind of predicament having impact on deduction on our savings, more debt and less money for miscellaneous event. We can't avoid that this kind of problem has become a reality on nowadays life.
The main key of financial planning is to manage our spending. A basical human instinct of being such a greedy, attempts us to spend any available money that we have. That is why managing our spending becomes important, in order to arrange which spending become priority.The other thing which matter is how we control our tempt to shop when we have a raise in order to achieve margin for future planning.
It's not too late to rearrange our financial situation. Consistency also needed in order to achieve balance on financial planning. There are some point which need to be highlighted on financial planning:
1. Cash flow analysis
This is important to record monthly cash flow of our own, whether it is positive (surplus) or negative (loss). If we noticed that our cash flow is negative, we need to make it balance or even positive, in order to add more stuffs to our shopping cart.
2. Miscellaneous 
Miscellaneous saving is indeed important to avoid hardship while extraordinary circumstance arise, for example being fired from our job, bankruptcy, having our scholarship revoked, etcetera. This saving will be useful to fund the living until we find new source of money.
3. Educational Investment
Educational cost often weighed people the most, as education is getting pricey lately. Thus, planning on educational investment shall be highlighted and taken into consideration.
4. Retirement Planning
How comfy our old days would be, determined on how we prepare now. Don't let ourselves busy at work on old days and make it miserable as our carelessly took care of it now.
5. Hereditary Planning
We might hope that we would have much money left when we passed away for our children and grands. We need to planning on how much we wish to save for this and took care of administration things, such as the making of a will.
6. Choosing Investment Instrument
There are many kinds of investment instrument, from the conservative one until the most aggressive one. How to pick the most suitable for us? Just drop into facebook group: BMI Hong Kong Sadar Investasi(BHSI) on the following link http://is.gd/baza5I. have a successful investment!